Portable Keychain Charger: The Ultimate On-the-Go Power Solution
Muzzammil Rasheed | |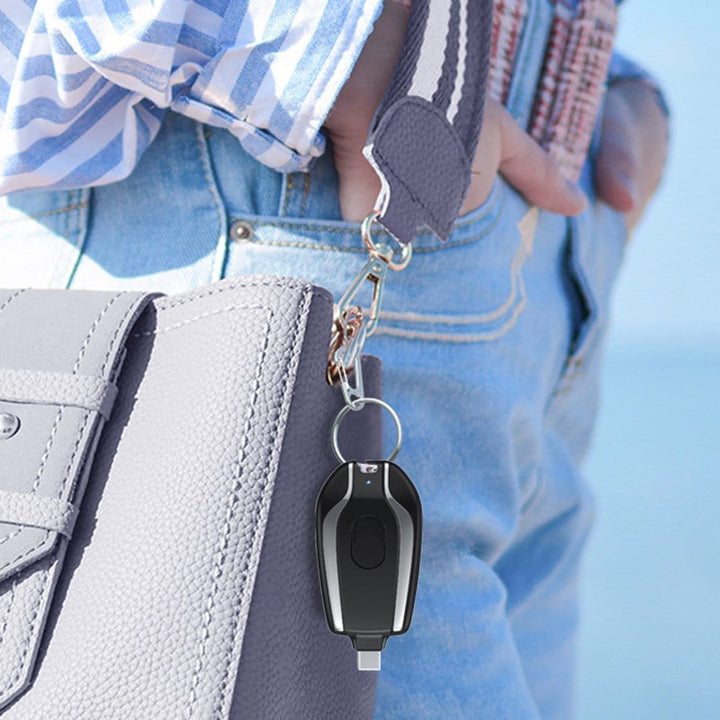 Are you tired of your devices running out of battery when you need them the most? Look no further than the Portable Keychain Charger, the perfect solution for all your power needs on the go. In this blog post, we will explore the benefits and features of this innovative device, and why it is a must-have for anyone who relies on their devices throughout the day.
What is a Portable Keychain Charger?
A Portable Keychain Charger is a compact and lightweight power bank that you can conveniently carry with you wherever you go. It is designed to provide an instant power boost to your devices, such as smartphones, tablets, and smartwatches, when you are away from a power source. With its small size and keychain attachment, you can easily keep it with you at all times, ensuring that you never run out of battery again.
Why Should You Invest in a Portable Keychain Charger?
1. Convenience: The Portable Keychain Charger offers unparalleled convenience. Its small size and lightweight design make it easy to carry in your pocket, purse, or attach it to your keys. You will never have to worry about finding a power outlet or carrying bulky charging cables again.
2. Emergency Power: We've all been in situations where our devices are about to die, and we desperately need them. Whether you're traveling, attending an important meeting, or simply out and about, the Portable Keychain Charger ensures that you have emergency power at your fingertips.
3. Fast Charging: The Portable Keychain Charger is equipped with advanced technology that delivers fast and efficient charging to your devices. You can quickly recharge your smartphone or other devices, allowing you to stay connected and productive throughout the day.
Introducing the Keychain Power Bank: Your Reliable Power Companion
Now, let's talk about the Keychain Power Bank, the ultimate Portable Keychain Charger that stands out from the rest. With its sleek design and powerful performance, it is the perfect companion for your everyday power needs.
Featuring a high-capacity battery, the Keychain Power Bank can provide multiple charges to your devices on a single charge. Whether you need to charge your smartphone, tablet, or smartwatch, this power bank has got you covered.
But what truly sets the Keychain Power Bank apart is its durability. Built with premium materials, it is designed to withstand the rigors of daily use. You can rely on it to deliver consistent and reliable power whenever you need it.
Why Choose the Keychain Power Bank?
1. Compact and Lightweight: The Keychain Power Bank is incredibly compact and lightweight, making it easy to carry with you wherever you go. You won't even notice it on your keychain until you need it.
2. Fast and Efficient Charging: With its advanced charging technology, the Keychain Power Bank can charge your devices at an impressive speed. Say goodbye to long charging times and hello to instant power.
3. Universal Compatibility: Whether you have an iPhone, Android device, or any other USB-powered device, the Keychain Power Bank is compatible with them all. It is the ultimate power solution for everyone.
Get Your Keychain Power Bank Today!
Don't let a dead battery ruin your day. Invest in the Keychain Power Bank and experience the freedom of never running out of power again. With its compact size, powerful performance, and durable build, it is the perfect companion for your on-the-go lifestyle.
Get your Keychain Power Bank now by visiting our online store. Don't miss out on this opportunity to stay connected and powered up wherever you are!
---